The Independent Publishers Union is a small group of indie RPG publishers who have banded together to bring fellow gamers a variety of great products at select gaming conventions: Mudpuppy Games, North Wind Adventures, Planet X Games, Silver Bulette, Skeeter Green Productions, and ThrowiGames.
Although we each represent separate RPG publishing outfits, we are united in our love for gaming and a desire to share that passion with fellow gamers. Check out our Instagram page to see what we are up to and to see other random gaming goodness that we are into.
Where can I buy stuff from the IPU members?
Just hit the links below to go peruse and purchase directly from IPU members!
You can also find many of the post-apocalyptic-themed adventures and zines from Skeeter Green Productions and Silver Bulette right here in our webstore!
What conventions will the IPU be attending?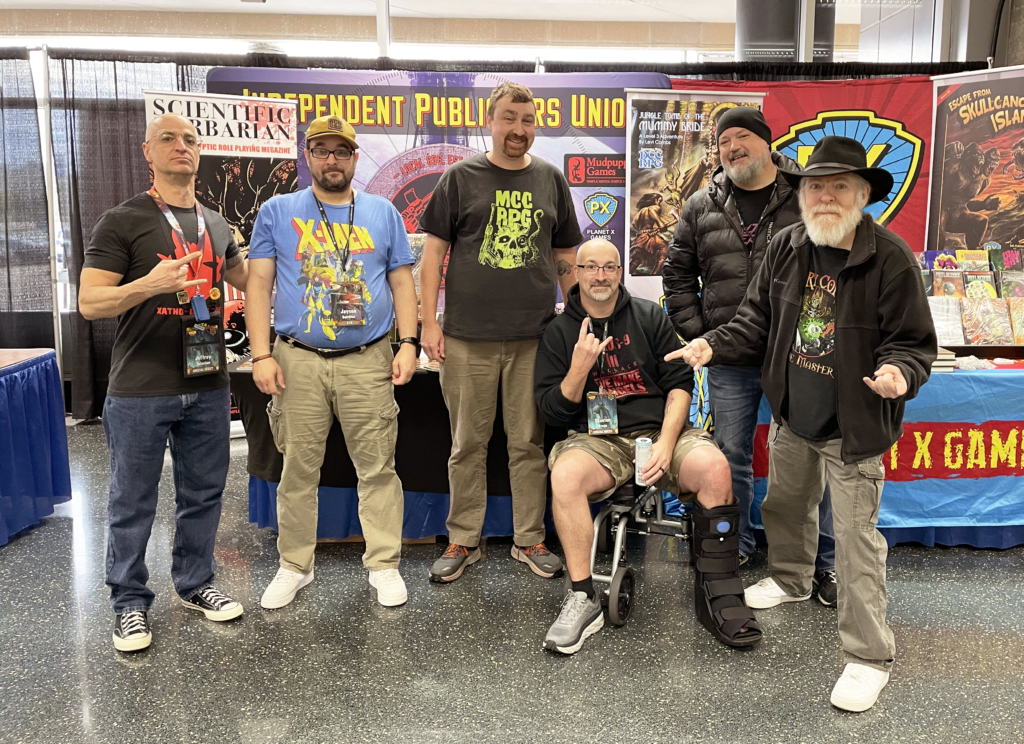 We are scheduled to vend at and/or attend the following conventions:
We will have a booth at some of these cons, we'll just be running games at the others. In any case, we hope to see you and share our mutual love for tabletop RPGs!